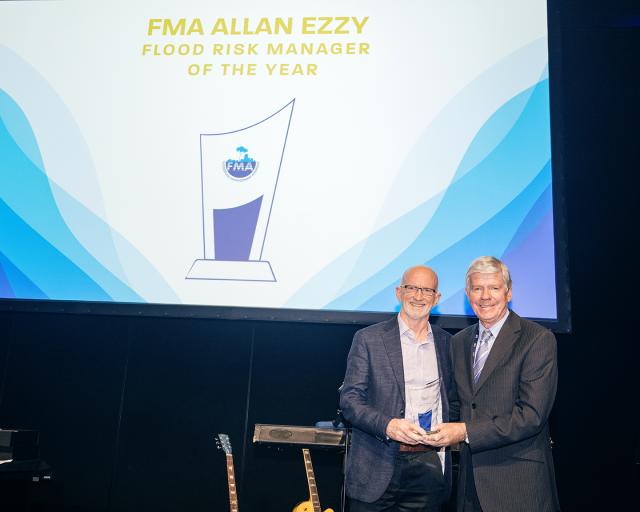 Toowoomba flood modelling engineer Bill Syme of BMT (TUFLOW) has won the prestigious Allan Ezzy Flood Risk Manager of the Year award.
Floodplain Management Australia (FMA) presents the award to an individual who demonstrates best practice in flood risk management, community engagement and awareness and an overall drive to make their community safer from flood.
FMA president Ian Dinham said the award provided an opportunity to publicly showcase and promote the incredible work Australia's flood risk managers were undertaking.
"Bill Syme is a powerhouse of the flood risk management industry and the work that he has completed and contributed to over the years is nothing short of exceptional," Mr Dinham said.
"One of the most profound achievements thus far is his development of the flood modelling software (TUFLOW), which began in 1989 and is now the most widely used in the country.
"This software made this type of modelling readily available and easily usable by Australian practitioners well ahead of other western countries.
"Further to Bill's professional success is the overwhelming impact he has had on his colleagues and peers. It is incredibly heartening to see his accomplishments so enthusiastically celebrated.
"The recent floods are estimated to have cost in excess of $3 billion in insured losses. Flood modelling enables us to better understand, plan for and reduce future risks."
The winner of the FMA Allan Ezzy Flood Risk Manager of the Year Award was announced at the FMA National Conference in May.