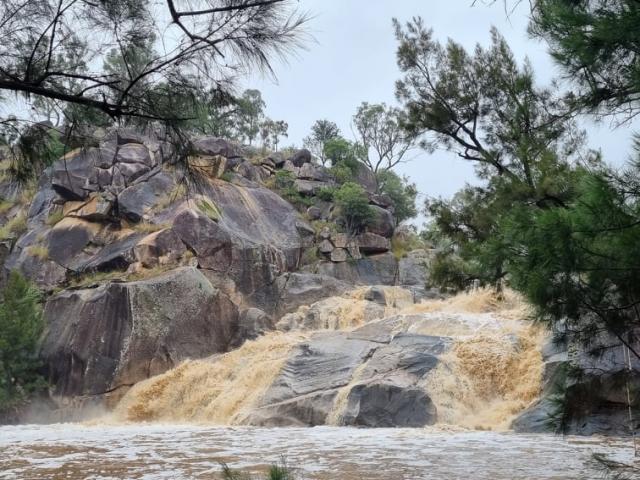 Rabobank has offered support measures to its farming clients adversely impacted by floods and extreme rainfall in Queensland's south east and NSW Northern Rivers region.
While the full effect of flood on agriculture is unknown, it says impacted producers will deal with damage to pasture, crops, livestock and infrastructure, including sheds and fencing.
Rabobank regional manager for southern Queensland and northern New South Wales Brad James said it was "very early days", with water in some districts still peaking.
"The current focus is on the safety and wellbeing of people in affected regions and concerns about loss of homes and businesses," he said.
"As people embark on the enormous task of recovering and rebuilding from the devastating floods in coming weeks, the full extent of damage will become more apparent."
Mr James said there would be concern among producers about the loss of pasture, crops and topsoil, as well as the impact on livestock and damage to stored inputs.
Other potential issues include damage – or loss of access to – road networks and uncertainty about replacement of damaged machinery, with the current supply chain delays.
"This flood disaster is among the worst in recent history in these regions and agriculture has undoubtedly borne part of the brunt of the damage," Mr James said.
"However, I would like to reassure affected clients that, as a bank which has a single focus on agriculture, we consider it a normal part of our business to work with farmers who are affected by weather conditions, even extreme weather events such as these."
Mr James said Rabobank's staff would contact farming clients in impacted areas to offer support and assess the extent of any damage they have sustained.
He said the bank would work directly with individual clients whose farms or agribusinesses had been affected to offer a range of assistance measures in applicable circumstances.
These include:
• Deferral of scheduled loan payments,
• Waiver of break costs on early redemption of farm management deposits,
• Waiver of fees on loan increases necessary for rebuilding operations,
and
• Waiver of fees for equipment finance contract variations.
Any farming clients adversely impacted by flood should contact their local branch or call Rabobank on 1800 025 484.