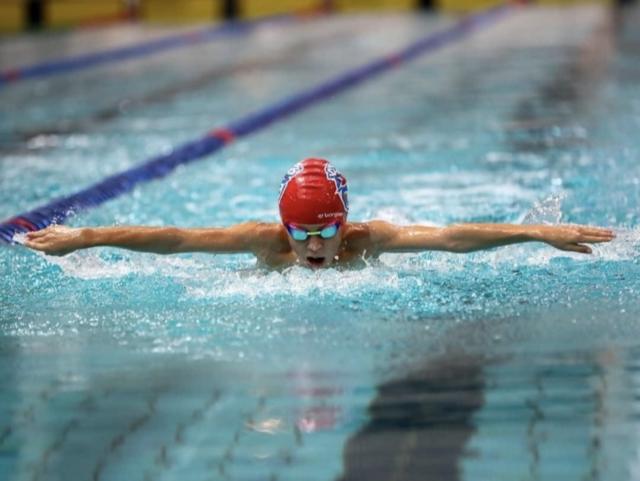 By Fiona Gowers
Superior facilities and a full-time coach has helped shine the spotlight on the Chinchilla "Sharks" Swimming Club, with 15 of its members this year making the state school championships in Brisbane.
To progress to the "pinnacle of the season" each had to qualify at a school, district and regional level, as well as meet tough-as-nails qualifying times.
Club president Julieanne Bannister also credits Swimming Australia's Junior Excellence (JX) program.
The JX was established in 2007 to recognise, reward and incentivise junior swimmers on their swimming journey, learning and refining as they developed into senior swimmers.
Each year, Swimming Australia releases the JX criteria and standards for the upcoming season, which swimmers, parents and coaches can use as targets throughout the year.
Swimmers aged from nine to 13 years, who achieve times set by Swimming Australia, qualify at gold, silver, bronze or blue standard, depending on their best performance/s during the season.
"This year, our club had the most members make the South West regional team to compete at the state school swimming championships," Mrs Bannister said.
"So I was anticipating we would do quite well with our state qualifiers based on the JX information."
Mrs Bannister said the electronic timing systems now available at regional pools and the increased training sessions offered had leveled the city/ country playing field "as such".
"We always tell our kids, 'the city kids, they've got the nutritionist, the physiotherapists and the psychologist and all they're doing is the sport of swimming'," she said.
"With my son Will, he finished at the state championships at 11am and was playing touch at 6pm that night.
"I don't think many elite (junior) swimmers would have been doing that."
Mrs Bannister's two eldest boys, now aged 19 and 21, have made finals at the state school championships, with both retiring from the sport when they left school.
This year, William, 12, qualified to compete in all four strokes at both state school and state sprint championships.
He achieved personal best times in backstroke, breastroke and butterfly.
"It's a nice reward for a season of training and dedication," Mrs Bannister said. "The goal of the season is to go to the state carnival and then to make a final is even greater.
"When you see the hurdles put in place to get there, to be determined enough to not say, 'oh well, stuff it' I think shows strength of character.
"It certainly takes a village at a country swimming club to get your junior members to a state qualifying point. But, I think it's a wonderful opportunity for our country swimmers to get."
Chinchilla's swimming coach Michael Steepe offers training each day – morning and afternoon – through three tiers, gold, silver and bronze.
"And, being country kids, they've got other sports on, they're doing everything," Mrs Bannister said.
"I am so proud of our junior swimmers and of our supportive little club."