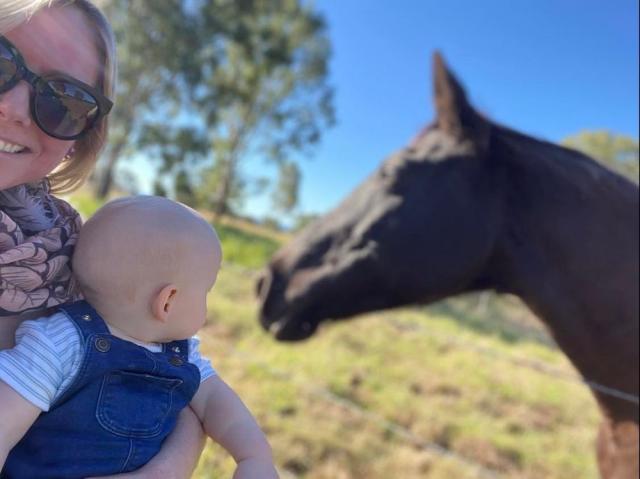 By Fiona Gowers
Accessing finance and building capacity to buy a profitable property is one of the biggest challenges facing prospective farmers today.
And, AgForce Young Producers' Council (YPC) chairwoman Helen Woodland has rare insight into both sides of the fence.
Through her career in agribusiness banking and economic development, Ms Woodland has helped farming businesses survive and thrive, while her husband is also chasing the land ownership dream.
Ms Woodland said significant capital was needed to buy a commercially-viable farm.
"It isn't easy because if you're a young person and you're like, 'I want to be a farmer', you've got to be in it for the long haul. It is a long road."
Formed in January 2021, the YPC aims to raise awareness about what matters to young producers, the challenges they face and to deliver positive outcomes for those striving to succeed in agriculture.
It is an energetic, forward-thinking and commercially-minded group of 18 to 40-year-olds passionate about the rural industry in Queensland.
Ms Woodland, who holds a Bachelor of Agricultural Science, was raised in a family who farmed dairy and lucerne across two properties in the Lockyer Valley.
"I have always loved farming and agriculture and being an advocate," she said. "I'm really passionate about primary industries and supporting farmers."
So, when AgForce proposed the establishment of the YPC in late 2020, Ms Woodland applied immediately.
"I thought it was a fantastic initiative," she said.
"And also another way to meet driven young people who are trying to get ahead and make their mark going forward.
"As we know, farmers are getting older and it is hard to get young people onto properties. There are a number of factors for that including financial, social and economic reasons.
"However, there are many young people who have always been interested in farming, but haven't really fully been across the opportunities that come from being in primary production.
"The YPC talks about this and says, 'Well, you could still add value and contribute to the field of agriculture in a role such as agronomy, for example, but you may not be managing your own property, per se'."
YPC members, who are located in North Queensland, Central Queensland, South West, Southern Inland and Southeast Queensland, represent AgForce's four commodities: cattle, sheep, grain and cane.
"You've got a nice mix of people – six women and five men – who own properties, manage farms, are in agribusiness like me or, in some other way, shape or form, are in the supply chain," Ms Woodland said.
"Everybody contributes equally and all opinions are valued."
Being an advocacy body, the YPC works with State and Federal Governments and industry to improve outcomes for young farmers.
And, from this year, the council has a seat at the table of the National Farmers' Federation.
"The YPC is in a unique position where it can provide feedback and be part of the conversations that are impacting young people, both here and now and also into the future."
Ms Woodland has a keen interest in beef and grain and has a small commercial beef herd, running the cattle on agistment.
"We keep chipping away, building our numbers," she said. "We really enjoy it."