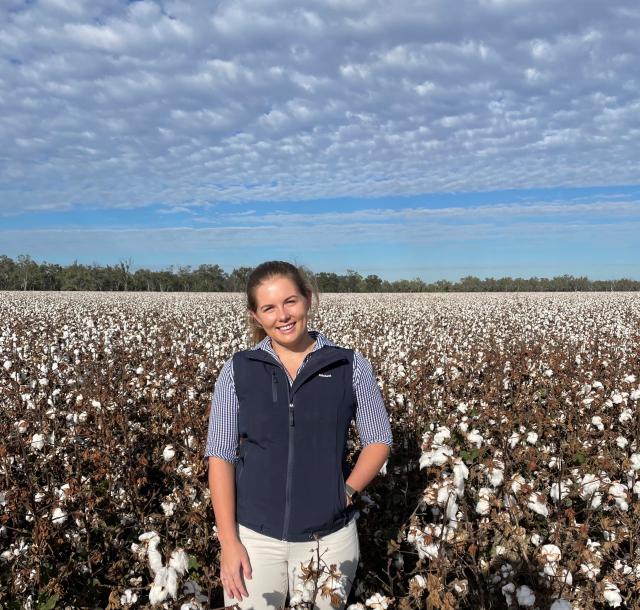 Felicity Taylor's is a quiet confidence, but one backed by a knowledge, insight and quick wit that belie her youth.
And, be it in casual conversation or negotiating the most sensitive of business dealings, her engaging appeal is broad.
So, it comes as little surprise that her career trajectory with Rabobank – including a big stint on the Darling Downs – has been meteoric, with the impressive young professional recently announced as an area manager.
At the age of 26 she was the youngest in Rabobank Australia's history to hold this senior title.
Suggesting her career path evolved organically, Felicity, now 27, reflects she has always taken on roles she genuinely enjoyed and grabbed opportunity as it presented.
In her five short years since embarking on a Rabobank internship while completing a Bachelor of Agricultural Economics, Felicity has worked in the RaboResearch and Country Banking team, spent two months in mergers and acquisitions at Rabobank's global head office in Utrecht, the Netherlands and experienced working across a number of branches, including in Toowoomba.
She's enjoyed a global training ground in an organisation she had long admired.
"I was familiar with the company – my parents are clients – and I found Rabobank's strong rural and regional focus appealing," Felicity said.
"The fact the bank is ingrained in the community while maintaining a much larger network with links to global knowledge and expertise seemed really unique and I like this big picture thinking while keeping the focus local."
Her time in Utrecht, while she admits was challenging – "I have a new found appreciation for anyone working in investment banking, those guys never stop" – was equally enriching, providing her with context around Rabobank's rich European culture.
"There is a Rabobank branch on every corner, it's an organisation so embedded in the economic and social wellbeing of the Netherlands and, given we're a lot quieter in our street presence here in Australia, it made me really proud."
Growing up on a broadacre cropping property 35 kilometres north of Moree, Felicity feels privileged to
have been raised in a farming culture and enjoyed working with her parents and grandfather.
"I always wanted to do something ag-related and tried to look at different ways to apply my ag background, even looking into the agricultural political advisory space. But, in the end, I just couldn't go past Rabobank."
Throughout her career, youth nor gender has ever been an issue, and now – as she takes on the hot seat as area manager – she thanks the many female professionals paving the way before her.
"I'm excited to be something different in this role, something you don't always see, but I've never felt disadvantaged, the groundwork was done for me by so many inspiring, capable women who have led the agricultural space over many years.
"I feel like the door has always been open."
When probed on female role models, her response is unlikely – but one reflective of Felicity's ease in constructing a highly considered, yet practical opinion, all while looking beyond the box.
"I often look to one of my colleagues, Rabobank's own Clare Merrifield, who is a constant source of inspiration.
"She's had an incredibly impressive career – from grain trading to banking – and has never let these traditionally male-dominated roles get in the way of her femininity.
"To see her dealing with clients and be able to maintain the emotional intelligence and compassion that women tend to have was enlightening."
On a broader scale, she has great respect for National Farmers Federation's Fiona Simson, who has been a stalwart of industry representation for many years.
"It's such an exciting time for not just women, but all young people in our rural communities, the opportunities are unlimited."