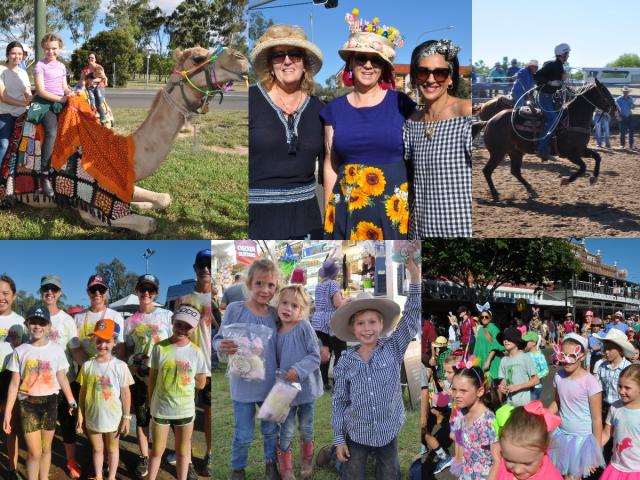 By Daniel Pelcl Managing Director
Roma had a huge weekend for their mega Easter In The Country event.
Queensland Farmer Today explored some of the events that were jam-packed in the Easter in the Country program over the weekend, 15 to 17 April.
Check out to see if you made it in the gallery of photo's on display.
It was a weekend suited to the whole family with an Easter parade, Easter horse races, Drag racing and more.
Check out these other galleries of the action at Roma's Easter in the Country:
• Roma Easter Street Parade: queenslandfarmertoday.com.au/news/27/04/2022/roma-parade-easter-in-the-country/
• Roma Easter Races: queenslandfarmertoday.com.au/news/02/05/2022/trackside-at-roma-easter-races/
• Roma Easter Drag Racing: queenslandfarmertoday.com.au/news/02/05/2022/drag-racing-an-easter-in-the-country-highlight/
• Roma Colour Explosion: queenslandfarmertoday.com.au/news/27/04/2022/romas-explosion-of-colour/
• Easter Stampede action at Roma Speedway: queenslandfarmertoday.com.au/news/27/04/2022/stampede-action-at-roma-speedway/
• Roma Easter Mud Buggies: queenslandfarmertoday.com.au/news/27/04/2022/dirt-flies-high-for-mud-buggies/
• Roma Easter Rodeo: queenslandfarmertoday.com.au/news/27/04/2022/romas-easter-in-the-country-rodeo/