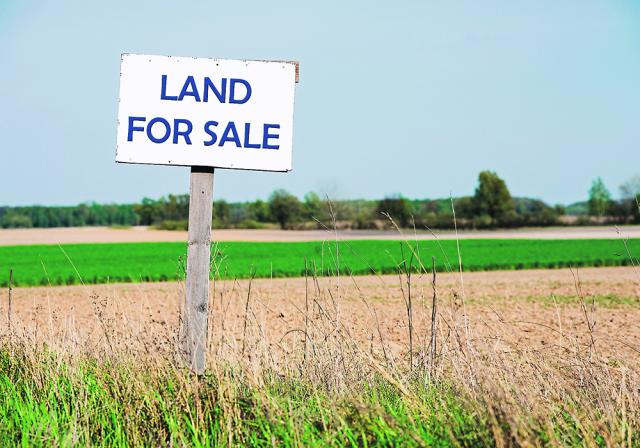 By Fiona Gowers
Queensland farmland prices jumped 31.3 per cent last year, Rural Bank figures show.
In its annual Farmland Values report, the farm financiers saw property values accelerate in 2021 with a near-perfect mix of ingredients combining to drive national demand to record prices.
Stronger agricultural commodity prices and another year of favourable seasonal conditions "in most areas" had improved cash flows and strengthened balance sheets, it found.
Add in support from record low interest rates and confidence in the long-term outlook for the agricultural sector and the result was a surge in the buying power of Australian farmers.
In the Sunshine State, southern Queensland drove farmland growth, with the median price per hectare there increasing 26.6pc in 2021 to a record $9434/ha.
Transactions in the state's south jumped 44.4pc year-on-year in the largest annual increase in more than 25 years, with the strongest growth in the highest valued land priced above $15,000/ha.
Interestingly, the 50ha to 100ha category comprised 36pc of the region's transactions and saw the largest year-on-year increase to a median price rise of 37.6pc to $9693/ha.
"Positive seasonal conditions, strong commodity prices, succession plans and increased interest in the rural lifestyle all contributed to higher land values in southern Queensland," said Loretta Hensley, Rural Bank, Dalby.
"An increased proportion of resales was a point of interest in the 2021 market, whether made through management decisions to consolidate, medium-term seasonal conditions or taking advantage of current market opportunities."
Nationally, the Australian Farmland Values report found that transactions in 2021 equated to a total of 10.8 million hectares of land traded at a record high combined value of $15.6 billion.
And, transaction volumes increased by 22.5pc last year, the largest annual increase seen in 27 years and the largest rise in percentage terms since 2005.
To put this market activity into perspective, the total number of hectares of Australian farmland sold in 2021 equates to an area larger than Portugal.
"This is the eighth consecutive year that the national median price per hectare of Australian farmland has increased," Rural Bank general manager sales partnerships and marketing Simon Dundon said.
"In that time it has risen by 123pc, driving the median price per hectare to $7087, an increase of 20pc in 2021 alone and lifting the 20-year compound annual growth rate (CAGR) to 8.4pc."
Mr Dundon said corporates, family farmers, lifestylers and tree-changers were all fuelling competition across the various property market segments
"We have seen many farmers looking to acquire neighbouring blocks to expand the scale of operations or looking to regions further afield to diversify their landholdings," he said.
"This means that many properties are fiercely sought after by multiple cashed up and competing buyers.
"Median prices increased to new record highs in every state, except the Northern Territory, with the supply of land on the market also increasing.
"Overall, the strength of demand exceeded the rise in supply to drive prices higher, with some regional exceptions."
However, signs of buyer caution are beginning to emerge, Mr Dundon said.
"The prospect of higher interest rates and margin challenges from higher input costs could dampen demand and slow the rate of growth in property values," he said.
"The strong rise in values will make some properties unaffordable for many farmers and unviable as stand-alone operations, which shouldn't be ignored, as it acts as a barrier to new entrants to the industry."
As it stands, 2022 is shaping up to be another strong year for Australian agriculture and the longer-term fundamentals remain strong.
This should continue to fuel interest from buyers with enough demand still in the market to push prices higher again in 2022.
"Overall, growth in farmland values has exceeded residential property prices in Australian capital cities, which have had a lower compound annual growth rate of 5.4pc over the past 18 years.
"Farmland value growth also outperformed the ASX 200 over the past 20 years, which has a CAGR of 4pc, making a strong case for farmland to be seen as an asset class in its own right."